We believe that the Future of Work will favor the Freelancer.
Those that have built personal brands, an audience, and systems for a sustainable independent creative practice will have the advantage of mobility, flexibility, and agility in a shifting marketplace.
We believe that there is a repeatable process that Freelancers can follow to create successful, high paying careers. It includes visualization, goal setting, systems for creating meaningful work, strategies for marketing, and general productivity.
We call that process Art of Freelance.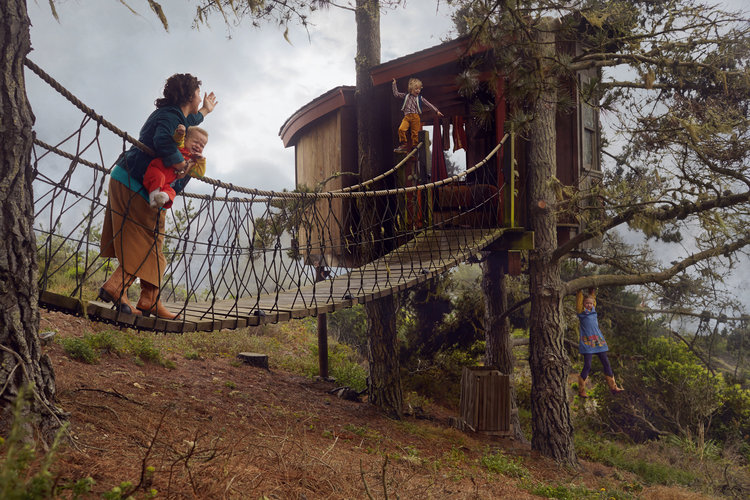 "I straight up would not have completed my project if it wasn't for the weekly accountability check-ins. They are the core of why I need a program like this."
- Ryan Schude, Professional Photographer
ART OF FREELANCE IS A 10-WEEK ONLINE COURSE DESIGNED TO:
Help you define and refine your professional goals using carefully designed exercises that have been proven to work for creative Freelancers and/or those with a "side hustle". 

Create a roadmap of the projects that will push you to the next step in your career, and help you choose the right project to tackle right now.

Accomplish that project with the support of real human to human contact in weekly online video check-ins focused on providing feedback and guidance.

Support you as you market and showcase the work you create during the course. 

What if you could wake up in 10 weeks having created a project you've been dreaming about? What if you could do it with more grace and ease by having additional support, community, and accountability?
YOU ARE RIGHT FOR THIS COURSE IF:
You have an idea for a project that you want to tackle, but "can't find the time". 

You have lots of ideas for projects, but are looking for clarity and feedback about what project you should tackle next. 

You you want a bigger community and network of other creatives and entrepreneurs. 

You are looking to push your creative career to a new level, start a Freelance practice, or build a "side hustle". 

You believe that additional accountability would help you accomplish the self-directed projects you know you need to complete.

This course can help veteran Freelancers with established careers, newer Freelancers looking to amplify their current work, those interested in starting a creative Freelance practice, or anyone interested in building a "side hustle".
It doesn't matter where in your creative career you are, it only matters that you are interested in creating work that will push it to the next level.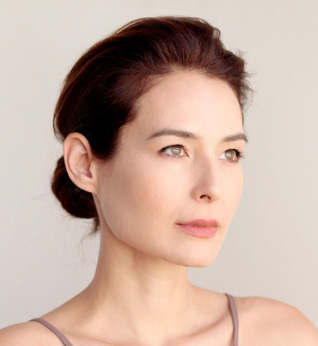 "This program has forced me to take a very specific look at the trajectory of my career and quality of life that I want for myself in the future and it is already becoming life changing for me."

- Sarah Prikryl, Director
At the end of the Spring 2019 course, we will be awarding three Art of Freelance Awards to people with projects we think have the best chance to launch into the marketplace. The Awards will give those creatives access to: financial sponsorship, a work-space residency, mentorship, and relevant introductions.
Grand Jury Award $2,000
Audience Award $1,000
Staff Pick $1,000
Read more about the AF Awards here.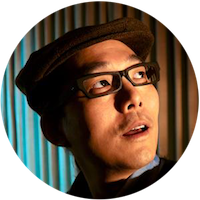 "I can enthusiastically and sincerely say that AoF has absolutely been worth the investment and I am grateful that it came across my path. It introduced a few simple tools I believe will serve me for the rest of my life, and connected me with a supportive group of genuinely interesting, motivated, talented creatives, every single one of whom I am glad to continue to know personally and professionally."
- Jun Ohnuki, Graphic Designer and Production Artist
YOU ARE NOT RIGHT FOR THIS COURSE IF:
You are looking for specific, tactical advice or direction about finance, accounting, contracts. Your Cohort, Guide, and the general Art of Freelance Community may provide feedback and personal advice about these matters, but the course does not focus on them. The course is about clearly defining your future career path, and then taking a meaningful step towards it by creating and showcasing a badass portfolio project over 10 weeks.
You are looking for an easy answer, a hack, or "the secret". We don't have that. We have a repeatable process that we have seen work hundreds of times. We are a community that will support and encourage you while you do the hard work of creating and marketing a meaningful project. What you get out of the course will be in direct proportion to what you put in.
You have a bad attitude, think you know all the answers, or you're a defeatist. We are a positive community that supports each other with passion and encouragement. There will be hard times during this course, guaranteed. If you are honest about tackling an important project, you will face resistance and challenges. Having a Cohort of supportive positive people is crucial. Bring your best self to this course, and community. If that's not possible, thank you for checking us out, but sayonara!
You are a flake. This course is about hiring yourself to push your career forward, and treating yourself with the same diligence and respect you would treat a paying client. We know the realities of the changing schedule of a Freelance lifestyle, and have a liberal refund policy, so there is really no risk to signing up, but know that if you consistently don't show up for your Cohort, you will be asked to leave.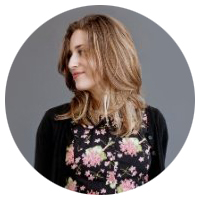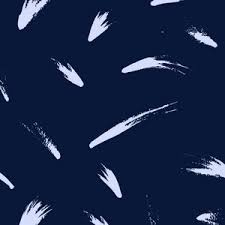 "This program was so amazing and valuable. It's hard for me to sit and work on personal projects, and this was the push that I needed."
- Kimi Lewis, Award Winning Illustrator/Designer/Art Director, Senior Product Designer The Noun Project
BENEFITS:
The Art of Freelance 10-Week Course was designed by hyper successful freelancers and top academics to give you the maximum impact for the time you invest.
We will help you clarify your big picture goals and career path.
You will be pushed to develop your portfolio with the kind of work you want to be hired for.
You will have the opportunity to Showcase your work to our community and network.
We are a growing global community of creatives providing referrals, feedback, support, encouragement, and inspiration.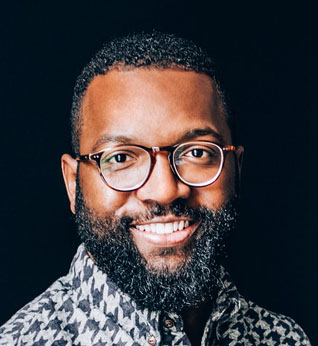 "Art of Freelance helped me get the inspired, unorganized, pile of ideas out of my head and into a usable structure that I could share with other humans. AF brought structure to my thought bombs and provided a schedule and a team of fellow humans to support me, motivate me, and hold me accountable to my own dreams."
- Baratunde Thurston, Futurist Comedian, Writer, Cultural Critic, and Author of "How to Be Black"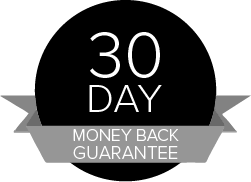 We are so confident that you will love this course that we offer a 100%, no questions, 30 day money back guarantee.
Course Curriculum
Preparing for the Workshop
Available in days
days after you enroll
Phase 1: Planning the Work Epic Views
Available in days
days after you enroll
Phase 1: Planning the Work Trailmapping
Available in days
days after you enroll
Our Spring Course starts March 26 and culminates on June 6.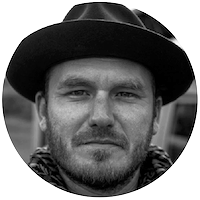 Mathieu Young, CEO & Founder
Mathieu Young is a professional freelance photographer and director who has served the giants (American Express, AT&T, Bose, Samsung, Showtime, HBO, Paramount Pictures) and won awards for social enterprise campaigns in Tanzania, Kenya, Cambodia, and Nicaragua. He is the founder of Art of Freelance and Kensington Presents, a pop-up concert series in collaboration with California State Parks.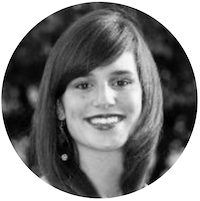 Nina Beckhardt, Co-Founder
With over a decade of experience running global creative agencies, Nina is a recognized authority on brand naming and longtime mentor of creative professionals. In addition to leading work with Proctor & Gamble, GM, Target, PUMA, Capital One, EPSON and Dow Jones she has been published in The Economist, Forbes, CNN, WSJ, appeared on the Emmy Award-winning television show, Autoline Detroit, and has presented on brand innovation in corporate boardrooms and entrepreneurship classrooms.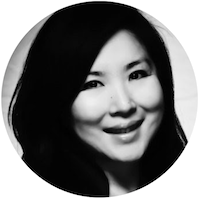 Dr. Elizabeth Shin, Curriculum Designer
A master of curriculum design, Elizabeth has designed & taught over 150 courses for both the online & on-ground campuses at University of Phoenix. Her long list of degrees including a Doctorate in Education with a specialization in Educational Technologies (Pepperdine), M.A. in Comparative Film & Literature (USC) and a M.A. in English Literature (UC Irvine) points to her multi-faceted approach to creating learning experiences.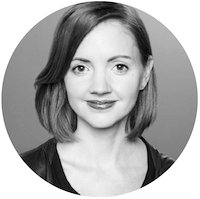 Elizabeth Stewart, Co-Founder
Elizabeth is a powerhouse civic leader and entrepreneurship champion with 8 years experience building early stage start-ups. As a Coro leadership fellow, Founder and Founding CEO of Impact Hub Los Angeles, and Founding Executive Director of Civic Hall Labs NYC, it's no wonder she was featured in Fast Company's 100 Most Creative People 2013 issue and profiled in Forbes.com as "a woman changing the LA entrepreneur landscape."
Frequently Asked Questions
Why is this Course important?
We believe that "portfolios are the new resumes", and that it is critical every independent creative take the time out of their busy schedules to "hire themselves", and treat their personal work with the same level of effort they put into client work. This is an opportunity to take the time to accelerate your career and take the next step.
Will there be in person meetups?
We strongly believe in the power of community, that's one of the main reasons we started this program. We also believe in the deterrent of traffic. So, there are no "official" meetups other than the final presentation during the course, but we highly encourage Cohorts and Members to schedule their own meetups, and there have been many during, and after the course.
Can you tell me more about the final presentations and The Showcase?
Each Cohort group will have the opportunity to present their projects to each other - and a limited number of friends and collaborators - at final live Cohort presentations in Los Angeles, California (June 10-13, 2019). For those unable to travel to LA, a presentation can be made via Zoom. In addition, each course participant will have the opportunity to submit their project for consideration to present onstage at The Showcase (June 22, 2019). The Showcase is an open to the public screening of 10 hand-selected projects that we feel exemplify Art of Freelance's values of creativity, camaraderie and hustle.
What is the time commitment?
The total time required for all the independent exercises is about 10 hours over the first four weeks of the program. The total time for the online accountability meetups is 10 hours over the 10 weeks. Apart from that, the time you put into the program is the time you spend working on your project.
When does the course start and finish?
Our Fall Course starts March 26 and culminates on June 7.
What about confidentiality?
We encourage openness and honesty, but we also demand confidentiality for everyone's creative and proprietary information. You will be asked to sign a confidentiality agreement and make a pact with your cohort that each of you will control how and when information you share with your group gets shared with the world. Any breach of that trust means a group member will be promptly banned from the group and the community.
Who is the ideal candidate?
We are here to serve independent creatives who want to do the work that will help them level up their careers, scratch a creative itch, or build a "side hustle". Our program has hosted long term freelance veterans, fresh-out-of-college grads, and people with full time jobs. It's not about being too experienced, or not experienced enough, it's about being hungry to grow and create.
Why is this better than what else is out there?
There are lots of education resources online, some aimed directly at independent creatives. Creative Live, Coursera, Double Your Freelancing, Lynda, Udemy, 99U and more provide videos, articles and even worksheets about building a creative career. But none of them provide a specific roadmap, systems thinking, community, feedback, or the accountability needed to actually accomplish personally-directed projects that will help you advance towards your personal or professional goals. "Portfolios are the new resumes", and it is critical every independant creative take the time out of their busy schedules to "hire themselves", and treat their personal work with the same level of effort they put into client work.
What times zones are available?
We have made the times for the online meetings as inclusive as possible. People have taken the program while in Bali, Hungary, Chile, Dar Es Salaam, Amsterdam, as well as every time zone in the US. The following time slots is the schedule for the Course (listed in Pacific Standard Time): Mon at 9am, Tues at 6pm, Wed at 9pm, Sun at 6pm.
I don't consider myself a Freelancer. Can I still benefit from this?
Yes. We have found that this Course is equally effective for freelancers as it is for entrepreneurs, people looking to scratch a creative itch, or people with other jobs that want to build a side business.
What if I have to miss a meeting?
As a program built on the importance of accountability, we take showing up seriously. We also are long time freelancers with busy lives, so we get it. We distinguish between not showing up because you got an important job, or you're sick and in the hospital, or the Governor called up and asked for you assistance on a top secret project, as separate from not showing up because your cousin is in town, or you had tickets to a concert, or you didn't feel like you had accomplished enough that week to show your face. The former are valid excuses, the latter are just excuses. If you miss a meeting, you record your video check-in for your Cohort and post it to the site. If you keep missing meetings, your Guide has the option to refund your money and ask you to leave the program. The short story is: Show up. For your Cohort, yes, but mostly for yourself.
What's a typical project people decide to undertake during the course?
Here are some examples: Writing a screenplay, Launching a kickstarter, creating an ebook and selling it on Amazon, creating an record EP and marketing it through Bandcamp or Soundcloud, creating a new promotional piece and mailing it to 100 clients, getting your financial house in order by learning quickbooks and creating a business plan, doing the legwork needed to find an agent, creating a blog, conducting a full website update. The possibilities are endless.
Who designed the curriculum?
The course was designed by top working Freelancers in collaboration with Dr. Elizabeth Shin, a PHD expert in Adult Learning Theory.
What if I am unhappy with the course?
We believe strongly in this quality of this program. If you invest in it, it can change your life. We confidently back your purchase with a 30-Day Money Back Guarantee. Be bold, dive in, dig deep. If you're not satisfied, just contact us within 30 days of starting the course, and we'll refund every cent of your investment immediately.

 No questions asked.